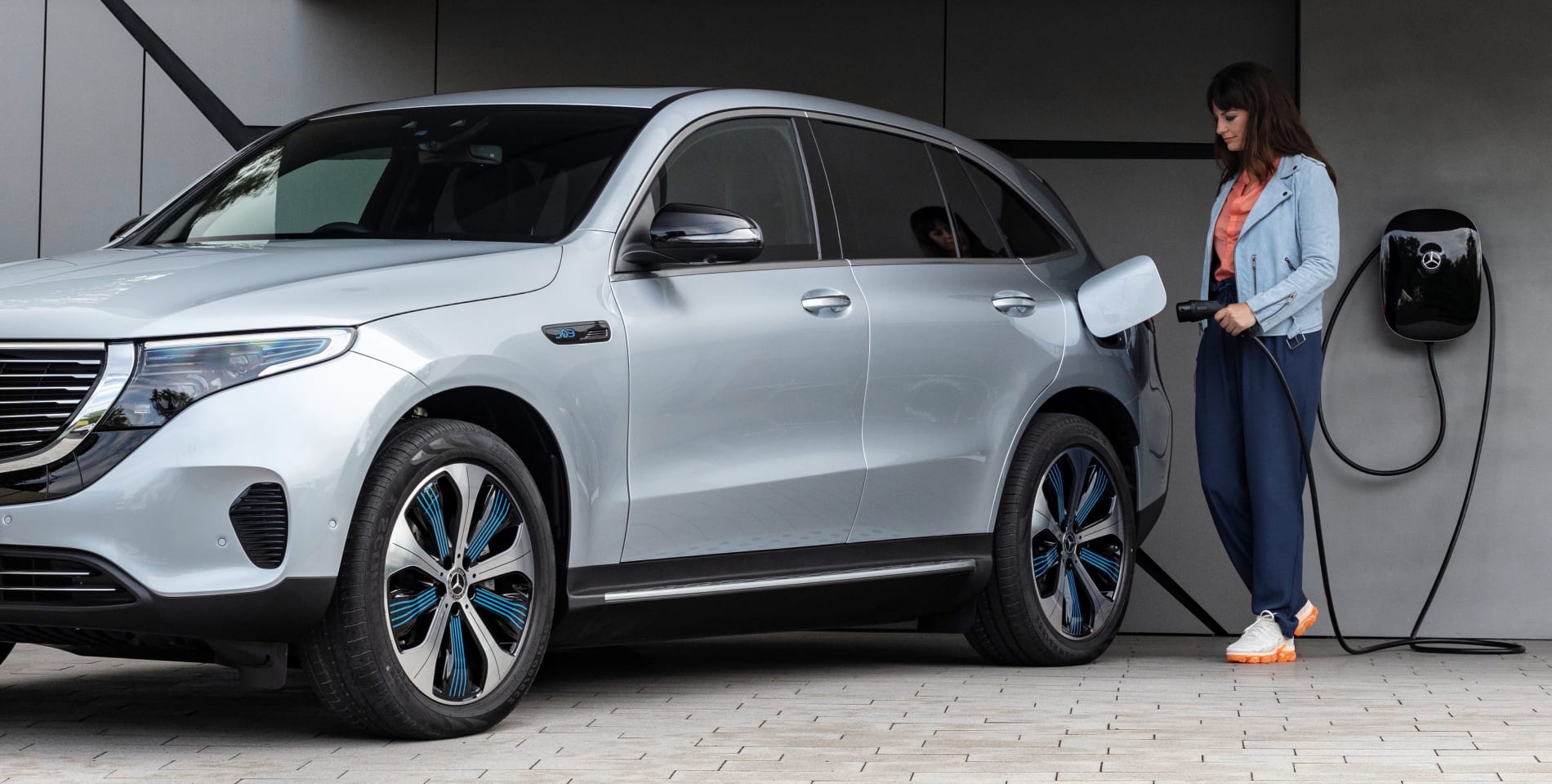 EV Charger Grant – Am I Eligible?
If you lease a plug-in electric vehicle and have suitable parking, you will want to get a dedicated charging point installed for maximum charging speed and safety.
The government offers a £350 grant off the installation price, but only in certain circumstances.
Read our short guide explaining how the EV charger grant works.
Why Is There A Grant For Charging Points?
The government wants to encourage the uptake of electric vehicles in the UK, making our air cleaner and reducing CO2 emissions.
Without a grant, charging points can cost anywhere from £800 to over a £1,000, depending on the model. Alternatively, if you're not eligible for the grant, you can try a charging point subscription for just £30 a month via our partner, Egg.
The government EV charger grant, administered by the Office for Zero Emission Vehicles (OZEV), is therefore designed to soften the financial blow of the charger. The new, official name of the grant is the 'EV Chargepoint Grant for flat owner-occupiers and people living in rented properties'.
How Much Is The Grant?
The grant is for a maximum of £350 including VAT per charging point installation.

Technically, the grant provides a 75% contribution towards the cost of the charger and installation.
But, in practice, due to the relatively high cost of the hardware and labour combined, the grant always comes out at £350 off.
Am I Eligible?
From 1 April 2022 (and, no, this is not an April Fools' joke...), you can get the EV charger grant if you:
Live in a flat that you own
Are in rental accommodation (flats and single-use properties)
You must also either own, lease or have ordered a qualifying vehicle and have dedicated off-street parking at your property.
How Do I Get The Grant?
Benefitting from the grant is really easy, as you don't actually have to do any paperwork.
Once you've chosen your preferred EVHS-approved charger model and linked up with an OZEV-authorised installation company (we can help you with this), it's the installer that handles the fiddly grant application process.
The installation company will apply to OZEV on your behalf to secure the grant. All you have to do is check and agree you meet the qualifying criteria, and sign the EVHS installation form.
Charger Grant Process – It's Simple
Pick an OZEV-approved EV charging point
Select an authorised installer
Pay the installer's invoice which includes your £350 off
The installer reclaims the grant from OZEV
You've Just Leased An Electric Vehicle – Here's What Happens
Imagine you're renting a terraced house with its own off-street parking and decide to lease a Kia e-Niro electric car. You then choose the Pro Earth home charger, manufactured by Project EV.
Without the grant, the charger itself plus installation costs come to £799 including VAT. However, the installation company will invoice for £799 minus the grant amount of £350. The total cost to pay will therefore be £449 including VAT.
It's then up to the authorised installer to reclaim the £350 grant.
Is There A Grant For Chargers At Work?
Yes, there is a version of the EV charger grant called the Workplace Charging Scheme (WCS).

The grant amount is the same at £350 off, but companies can install up to 40 chargepoints. That would amount to a mighty £14,000 grant for all 40 chargers.
The Workplace Charging Scheme is a voucher-based system. Companies can apply online and then successful applicants are issued with a unique identification voucher code. The voucher is valid for 180 days.
The OZEV-authorised installer will use the code to recover the grant.
What If I Can't Charge At Home?
If you don't have off-street parking or a garage, don't despair! There are a number of ways you can charge your electric vehicle away from home including:
Use a neighbour's or community charging point via the Co Charger app
Charge at a nearby supermarket, restaurant, carpark, gym or other shopping/leisure centre
Look out for handy lamppost chargers in city parking bays
Take advantage of rapid charging stations at motorway services and other convenient locations on your route
If you're lucky and your employer has installed charging points at work, you can charge up during the 9-5 and have a 'full tank' when you go home!
All About Electric Vehicles
Check out our dedicated EV zone for all things electric
Learn more