Choosing The Ideal Electric Car Charger
A dedicated electric car charger at your home or workplace allows you to charge your electric car or van quickly and safely.
In this electric vehicle guide, we provide you with all the key information in one simple table so you can choose the car or van charging point that best suits your needs. We also help you get it installed – fast and without fuss.
And remember, by working directly with the leading charging companies we've secured discounted prices on the high spec chargepoints below, and all of our leasing customers enjoy preferential access to the UK's top nationwide installer network, ChargedEV.
Which Electric Car Charger Should I Choose?!
We keep it really simple. We highlight the top chargers available today, and provide a clear snapshot of their key features.
From Easee to Zappi, Project EV to Indra, and EO too!
Don't need a cable attached? No problem
Want every bell and whistle? We highlight the best high tech chargers available
Have solar panels? We've got solar integration covered
Take a look at our chargers now and call us on 0118 920 5130 if you have any questions.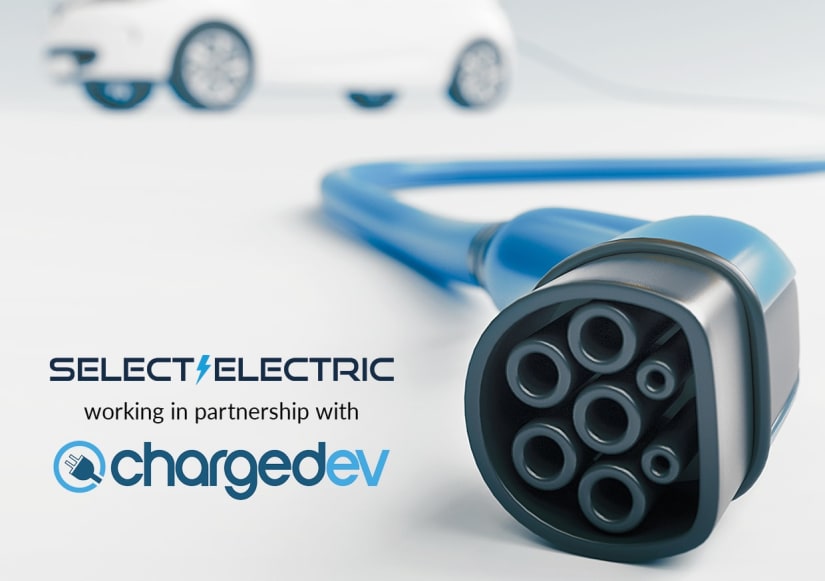 Electric vehicle chargers comparison

Make

Model

Illustrations show relative size

Project EV

Pro Earth

EO

Mini Pro 2

Indra

Smart Pro

Myenergi

Zappi

Easee

Home

Summary

Excellent value for money
The smallest charger on the market
Future-proof all-rounder
Connects to other home energy devices
Compact, Scandinavian design
Untethered cost

i

inc. £350 OZEV grant and installation

from

£449

from

£549

from

£599

from

£749

from

£749

Tethered cost

i

inc. £350 OZEV grant and installation

n/a
from

£624

from

£674

from

£824

n/a
Tethered / Untethered

i

Untethered only
Tethered or untethered
Tethered or untethered
Tethered or Untethered
Untethered only
Usage reporting

i

Tick

Tick

Tick

Tick

Tick

App controlled (phone or web)

i

Tick

Tick

Tick

Tick

Tick

Tariff scheduling

i

Tick

Tick

Tick

Tick

Tick

Load balancing

i

Tick

Tick

Tick

Tick

Tick

Solar matching

i

Tick

Add £60

Tick

Tick

Cross

Built-in pen fault detection

i

Tick

Cross

Tick

Tick

Cross

Compatible with ev.energy

i

Cross

Cross

Tick

Cross

Cross

Communication method

i

Wifi or Ethernet
Wifi or Ethernet
GPRS or Ethernet
ZigBee Hub or Ethernet
Wifi or Ethernet

Colours

Black and Silver
Black, White, Silver or Blue
Black and White
Black or White
White, Anthracite, Red, Blue or Black

Warranty

3 years
3 years
3 years
3 years
3 years

Dimensions H x W x D (mm)

380 x 240 x 145
175 x 125 x 125
420 x 200 x 130
439 x 282 x 122
256 x 193 x 106

Data-sheet

Download
Download
Download
Download
Download
Want to know more about our electric car charging points? We are happy to help!
Simply get in touch now with one of our friendly expert leasing consultants on 0118 920 5130
or email us at enquiries@selectcarleasing.co.uk
Seriously thinking about leasing an electric car or van?
At Select we live and breathe electric vehicles and have a whole range of electric car and van services, products and guides to help you on your way to the road to zero.
All About Electric Vehicles
Check out our dedicated EV zone for all things electric
Learn more