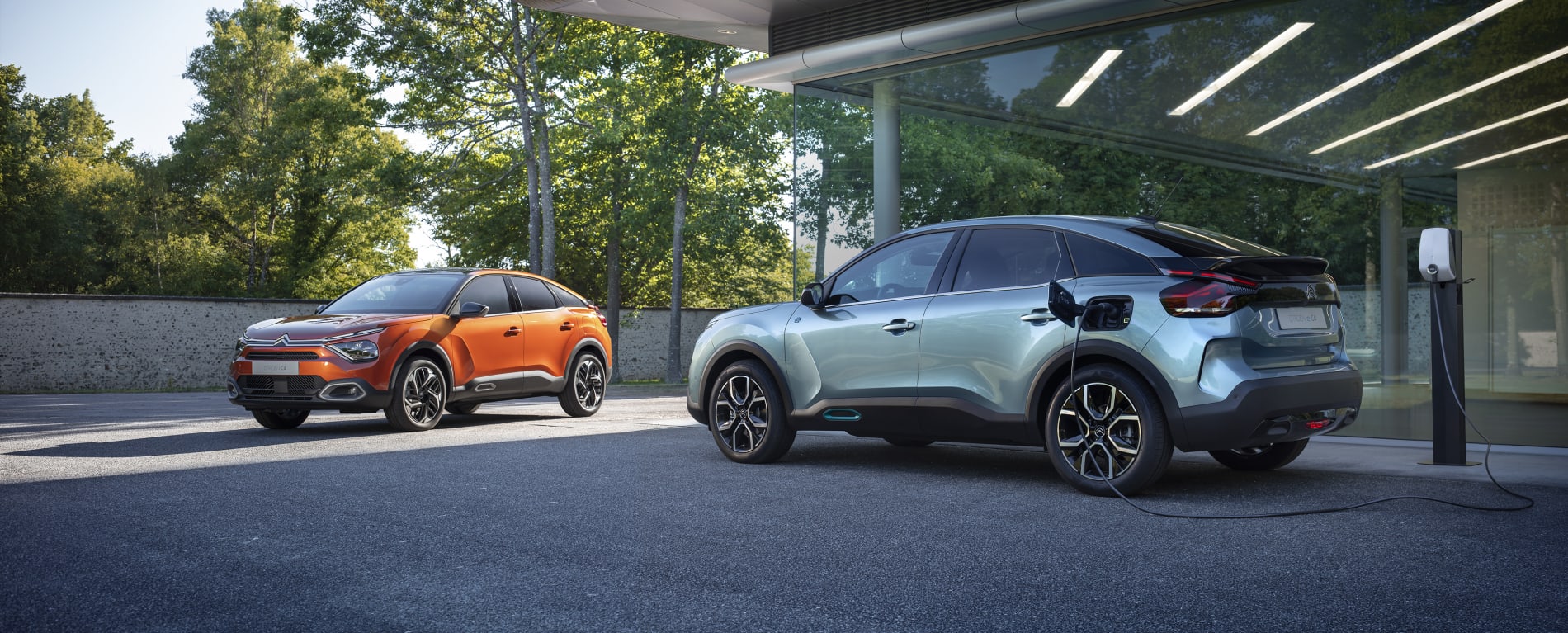 Guide to Electric Car Charging Costs
The secret to low-cost electric motoring is knowing when and where to charge your vehicle's battery.
Charging at home on an EV-friendly tariff is usually the best solution to securing the greatest savings. If you lease an efficient all-electric vehicle, you can reduce your annual petrol/diesel fuel bill by up to about 80% via home charging.
This guide also covers typical electric car charging costs when you're out and about at supermarkets, gyms, fast food joints, and on those longer trips at rapid chargers.
How Do I Keep My Electric Car Charging Costs Down?
According to the RAC Foundation*, looking just at fuel, a petrol car costs 12-13p per mile to run. For a diesel, it's roughly 10p per mile. But for the average fully electric car, the electricity cost per mile is between 2p and 3p if you charge at home on a cheap tariff.
That's a massive saving over petrol and diesel cars. 10,000 miles in a petrol car would cost you about £1,250 a year, whereas it could be only £250 in an EV .
To put it another way: imagine you arrive at a petrol station and see the price per litre of unleaded is £1.20. You then drive to the next petrol station and the price is only 24p per litre. That's effectively what an electric car does – it allows you to save a fortune on fuel.
In our easy to understand guide to EV charging costs below, we explain everything you need to know to secure the absolute lowest cost of electric motoring:
Types of Electric Car: Which EVs offer the best savings?

Home Electricity Tariffs: How can I reduce my fuel costs the most?

Smartphone Apps & Electricity Tariffs: Which technology is best?

Costs When Charging Away From Home: How much do I pay?

Rapid Chargers: Available networks & payment methods

* RAC Foundation report, 13th February 2020
#1 Types of Electric Car: Which EVs offer the best savings?
To achieve the best savings, you should lease a 100% electric car known as a 'BEV', or Battery Electric Vehicle. These have large batteries which you plug in to charge.
The next best type of electric car for fuel savings is a Plug-in Hybrid Electric Vehicle or 'PHEV'. These have a smaller battery which means you can't get as much low-cost electricity into them. If you generally drive no more than about 30 miles in a PHEV per day, you can still make very good fuel savings. If you drive more than 30 miles a day in a PHEV, the internal combustion engine will kick in and you will be back to expensive petrol costs.
The third type of electric car is a conventional Hybrid Electric Vehicle or 'HEV', also known as a Self Charging Hybrid. Unfortunately, these have tiny batteries and you can't plug them in. The upshot? You don't benefit from low electricity prices to fuel your car. You'll be visiting the petrol station just as regularly.
#2 Home Electricity Tariffs: How can I reduce my fuel costs the most?
If you run an energy tariff comparison on websites such as Moneysupermarket or Confused.com, you are often presented with a bewildering array of results. And working out how your electric car fits into the overall picture is even more confusing.
What do you need to bear in mind? If you have just one flat rate tariff for 24 hours a day, then you can charge your car at any time. It's very convenient and you don't have to plan ahead.
Alternatively, you can choose a dual rate tariff which will give you a higher day rate and a lower night rate. In this case, you would set your electric car, or charging point, on a timer to charge at night on the lower rate.
Dual Rate Example
Let's assume you drive 20,000 miles per year. In a petrol car, that will cost you roughly £2,500 per year in fuel. The exact cost depends on how many miles to the gallon your car is capable of and the price of petrol.
In a pure electric car (BEV), those 20,000 miles equate to about 5,714 kWh of electricity (assuming a battery/motor efficiency of 3.5 miles per kWh). If you always charge your car at night on an off-peak rate of say 8p, the 5,714 kWh will cost you only £457 a year. That's a massive saving of £2,042 per year on fuel – a reduction in costs of around 82%.
Flat Rate Example
Now let's imagine instead you are on a flat rate electricity tariff and pay 15p per kWh, 24 hours a day. You can charge your EV whenever you want – the cost will be the same.
Those 20,000 miles in the example above will cost you £857. A reduction of about 65%. The savings are not as good as with the off-peak rate, but you still save £1,642 per year on fuel.
Here's a quick summary of what to do for maximum savings:
Lease a 100% electric car (BEV)

Sign up to a dedicated EV electricity tariff

Charge your car to coincide with the low rate (only required for dual rate tariffs)

#3 Smartphone Apps & Electricity Tariffs: Which technology is best?
Unless you are on a flat rate tariff, it's obviously important to charge your electric car when you are on the lowest rate to achieve the most savings.
Alternatively, you might want to charge when the electricity from the grid is at its greenest in terms of CO2. You can automate this process in one of the following ways:
Nearly all electric cars can be programmed to start and stop charging at specific times. You can set scheduling up sitting inside the car itself, or via an app (if the manufacturer has provided this functionality).

Another approach is to program the charging point. You either use the charging point manufacturer app or log on to the manufacturer's website to tell the charging point when you wish to charge your EV.

In addition, there are now a few specialist apps popping up that control the charging point or car either for maximum savings or best for the environment. One of the most versatile, easy to use apps we've come across is made by ev.energy – it's also free.

Want to know more about the benefits of leasing an electric vehicle?
Get in touch now with one of our friendly leasing consultants on 0118 920 5130
or email us at enquiries@selectcarleasing.co.uk
#4 Costs When Charging Away From Home: How much do I pay?
If you don't have off-street parking, you will need to charge your electric car away from home. Even if you do have a dedicated home charger, charging when out and about is often very convenient.
More and more public EV charging points are being installed around the country all the time, especially now with the new 2030 diesel / petrol car ban. You will find them at:
Supermarkets

Shopping centres

Restaurants

Hotels and B&Bs

Gyms

Company carparks

Public carparks

Etc.

The charging speed of most of these chargers is similar to a home charger, namely 7.4 kW. You will also come across slower ones, around 3.6 kW, and even faster ones up to 22 kW, though your car's electronics may not be able to accept a charge at such a fast rate.
Some of these chargepoints are completely free to use. For example, a supermarket might offer free EV charging to attract customers. If you spend an hour doing your shopping and sipping on a flat white, that's an hour's worth of free miles.
At other charging stations, you do have to pay. Public charger electricity tariffs vary considerably. You may have to download an app to use the charger, or payment could be via contactless. The rate per kWh of electricity consumed will generally be in the 5p to 35p range.
#5 Rapid Chargers: Available networks & payment methods
Charging your electric car at a rate faster than 22 kW is known as rapid charging. You often use rapid chargers when you go on a long trip and need to charge up quickly en route. Charging speeds are normally 50 kW (common), 150 kW (becoming more common) or ultra fast 350 kW (rare). Tesla have their own exclusive network offering 150 kW (standard) and coming soon, 250 kW.
There are various rapid charger networks to choose from. Here is a table showing the main companies (including some that offer slower charging stations as well), how you can pay, together with charges. Prices change frequently, so double-check with the network provider before you charge:
In Summary
If you have a garage or driveway, and get a dedicated EV charging point installed, you can make enormous savings in a 100% electric car (BEV) on a cheap electricity tariff.
Combine this low fuel cost with a low monthly lease payment, and you will enjoy the lowest possible motoring costs, while helping the environment at the same time. On a very tight budget? Take a look at our cheapest electric lease deals.
You can also make fuel savings in plug-in hybrids, PHEVs, but as the battery is much smaller than in a BEV, you can only have cheap electric driving for 30 miles or so.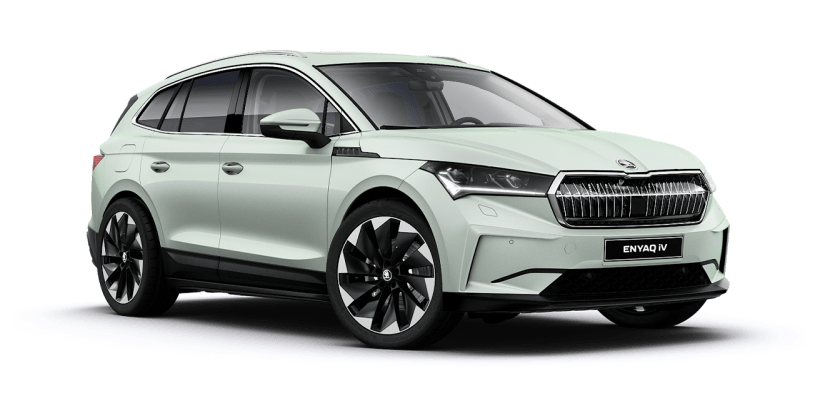 All About Electric Vehicles
Check out our dedicated EV zone for all things electric
Learn more