It seems to be a general rule that the Paris Motor Show will spring a few shocks - although if everyone adopts this mantra the show will become defunct, and a disappointment. However, these words could not be used to describe the 2014  edition of the most prestigous event on the motoring calendar. There threatened to be an early show stealer with the Lamborghini Asterion wowing guests with it's sleek design and state-of-the-art hybrid technology, but this top of the range vehicle didn't dominate the hybrid sector, with a plethora of intriguing vehicles pakced with the greener engine also announced. It's hard to argue that this is a serious development for motoring, and that's not being overreactionary - the number of hybrid vehicles is increasing rapidly. 
One of the early hybrid vehicles revealed at the show was the Peugeot 208 HybridAir - a frankly tantalising vehicle with a big future and possible legacy if Peugeot can deliver. Efficient doesn't quite cut it, this will top the charts in terms of providing an environmentally friendly journey. A tank will provide compressed air from under the boot to provide support to the three-cylinder 1.2-litre petrol motor, and this is believed to be capable of running free of emissions on just air pressure for short distances. The car will weigh in at 100kg, this is because the doors, roof and side panels are constructed of carbon composites. Unfortuneatly, if that's got you champing at the bit you'll have to wait a while - the car's not scheduled to be released for atleast two years.
The Lexus NX is another vehicle that has attracted significant interest, and Will.I.Am has only boosted popularity by releasing his own design of the vehicle, and that's certainly created excitement in many circles. Producing emissions of just 116g/km and boasting a 2.5-litre petrol hybrid the NX is staggeringly cleaner than it's main challengers, and the car should also benefit from tighter air quality legislation in the future, which the manufacturer hopes will create interest in their latest model.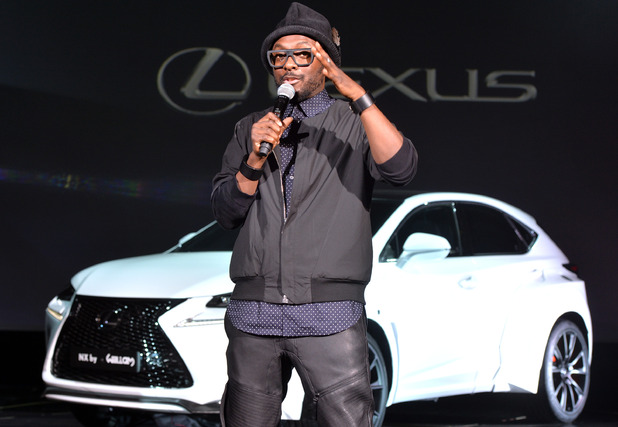 Mitsubishi's Outlander Concept S is based loosely on the architecture previously seen in the Outlander PHEV, yet there may be more of Mitsubishi's concept vehicles in the design of the final model, which will hope to upstage some of it's more established rivals. The Concept S also offers us a glimpse at the design direction of Mitsubishi, and even how the next few years will look for the once legendary manufacturer. A new L200 is due in 2015 and an ASX in 2016, so it could be a while before the vehicle hits a road near you.