Audi have propelled their name into the limelight by defining the RS7 demo as the ''fastest autonomous car on the planet''. A bold claim that is almost certain to ruffle a few feathers in the industry.
The RS7 will employ Audi's self-driving technology or ''piloted driving'' as the German manufacturer is touting the new system as. There's good evidence to suggest that this far from frugal statement actually has some grounds, with a 560-horsepower RS7 blistering round the Hockenheimring circuit at the finale of the DTM (Germany's answer to the popular US motorsport NASCAR). The RS7 showed no signs of relenting it's power, controlled via a series of sensors, precision GPS, 3D cameras and a delighted crowd in awe roaring on the latest entrant to the autonomous car sector.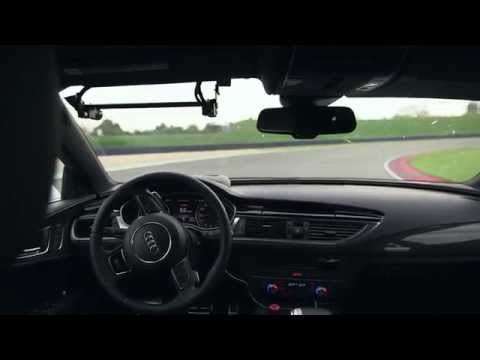 It sounds great, but it's going to take a while for us to get used to a no-driver experience. In-car footage from the RS7 was almost freakish, yet spellbinding, and we can't wait to see what other manufacturers can bring to the table. In the mean time, the RS7 is arguably leading the pack, certainly in terms of interest.
It's seem so long ago that we were watching Google's fledgling autonomous cars creeping round some cones. We were astounded then – so to see the technology accelerating at such a staggering rate is really frightening as it was when BMW previewed similar technology with their self-drifting car at the Las Vegas Motor Speedway.