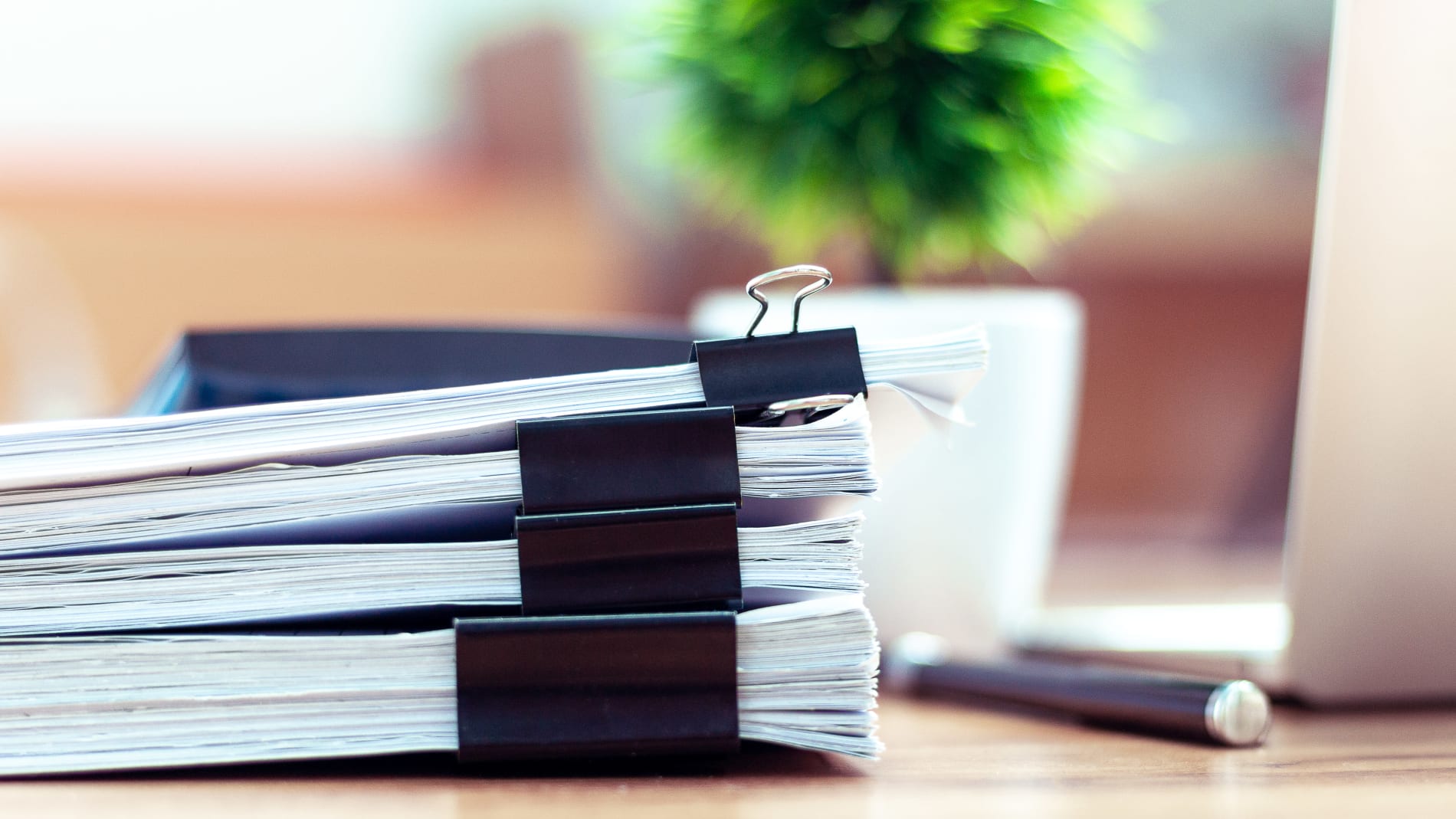 What Documents do you Need to Lease a Car?
But before you get to enjoy your perfect new vehicle, there's a few documents you need to show the funder as part of your finance agreement. This step is vital to ensuring no one is the victim of identity fraud.
Personal Leasing Guide
First of all, you'll need a form photographic identification. This is most typically a valid driving licence or an up-to-date passport, so that we can be assured we're leasing to the right person. You'll also need to provide proof of your home address- this can be in the form of a bank statement, utility bill, or credit card bill. An important thing to bear in mind is that this proof must have been received within the last 90 from the funder requesting proof of address in order for it to be considered valid.
Additional Documents
On top of that identification, you'll also be asked to provide some other key details.

- Your employment history over the last three years

- Details of your current monthly income, to prove you have the financial means to keep up with the lease

- Details of major monthly expenditure, such as mortgage repayments, rent and information regarding any other loans

- Marital status

- Address history going back three years, and whether or not you're a homeowner

- Details of the bank account from which the lease payments are going to be made.
Business Leasing Documents
If you're a business leasing customer, the documentation process is slightly different, purely because the lease will be taken out under your firm's name, not your personal name.
As with a personal lease, you'll need to provide photographic identification for the business owner, typically being a passport or a valid UK driving licence. You'll also need to show bank statements for the business going back three months.
A business lease customer will also need to provide:
- Annual turnover details
- The firm's trading address, where it's registered, and its current status
- The business registration number VAT number (if you pay VAT)
- Information about the company directors, including names, dates of birth and marital status
- Some lenders might also need details of your up-to-date accounts, as well as a director's personal guarantee.
Financing
Sometimes, a finance provider might also require some additional information, above and beyond what's outlined above. It's information that'll help your application. And it'll also make sure you're not over-reaching in terms of what you can afford, ensuring you're not setting yourself up for problems further down the line.
This Might Include:
Annual salary information going back three years
Your household income, or details of how much your partner earns per month
Student loan details.
At Select Car Leasing, our experienced team of advisers will be on hand to help you throughout the documentation process, walking you through the journey from start to finish.
If you're confused or unsure about any aspect of leasing a car, give the Select Car Leasing team a call on 0118 467 9189
Special Offers
Browse our special offers on every type of body style available
Learn More