FROM speed to weeds - these are the UK's most famous abandoned race tracks. 
Following the Silverstone Grand Prix which regularly draws more than 140,000 spectators, making it the best attended sporting event in the UK, we wanted to delve a little deeper into Britain's love affair with the race track.
The Grand Prix followed news likely to encourage F1 fans on theses isles, with the Northamptonshire circuit thrashing out a new contract with owners Liberty Media.
Christian Horner, the Red Bull team principal, said the decision was the correct move for Formula One, adding: "To lose the Grand Prix, and in particular to lose it from Silverstone, would be disastrous for the sport. 
"The first-ever Grand Prix was held there, and seven of the 10 F1 teams are based within a 50-mile radius. F1 permeates the whole area."
And yet not all circuits fare so well - with many famous venues going to track and ruin. 
It got us thinking, what could have been. Here, we decided to take a look, at some of Britain's best forgotten racetracks.
Director James O'Malley  says: "Silverstone has enjoyed an illustrious 70 year history, first hosting a British Grand Prix way back in 1948. 
"But it's important to remember that not all famous circuits have stood the test of time, and many are still sorely missed by petrolheads."
BROOKLANDS (Weybridge, Surrey)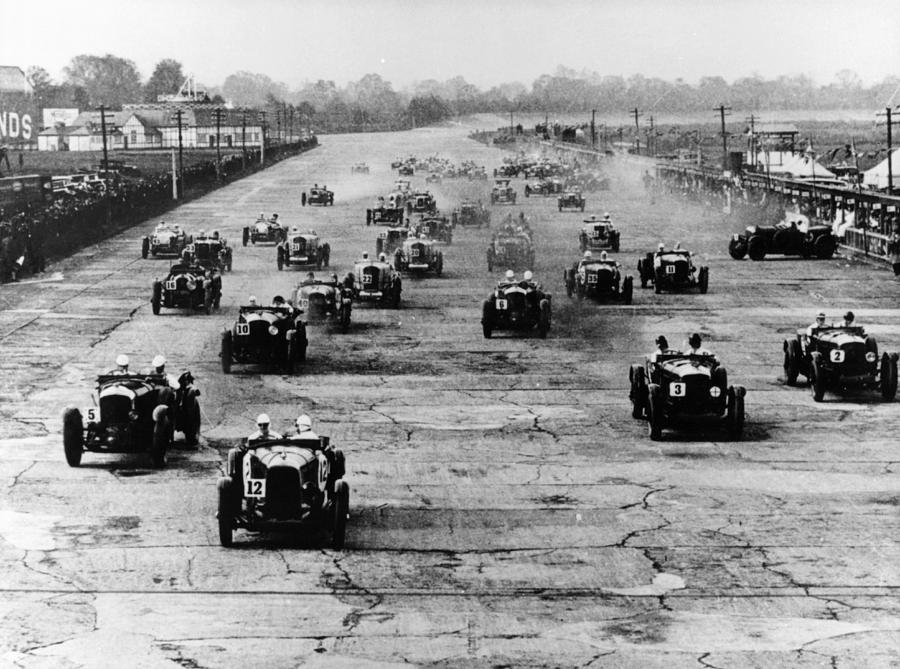 When it first opened in 1907, Brooklands was one of the world's first purpose-built motor racing circuits and remained the only such venue in Britain until 1933. And thanks to an infamous banked oval track, Brooklands was a speed merchant's dream. 
The banking reached 30ft high and needed to be 100ft wide in order to provide a modicum of safety for the drivers. During World War One, however, Brooklands was requisitioned by the War Office and turned into a military airplane factory run by Vickers Aviation. Racing eventually resumed, and Brooklands hosted the first ever British Grand Prix in 1926. 
But the site was heavily bombed during World War Two and Brooklands hosted its last ever race in August 1939. You can still see sections of the surviving banked track today, if you visit the Brooklands Museum.
BIRMINGHAM SUPERPRIX (Birmingham)
This notorious street circuit never hosted F1 events, but it did host major Formula 3000 Championship races. 
And while it only ran for four years between 1986 and 1990, the Birmingham Superprix is remembered fondly, particularly by Brummies. 
It was the first event of its kind, in which drivers navigated a course just south of Birmingham city centre along closed city roads at speeds of up to 200mph.Yet the Superprix in Britain's second city, which also hosted BTCC races, ended abruptly when the city council - faced with falling revenues - put the event out to tender. No buyer ever materialised and the circuit was consigned to history. 
There was hope of a resurrection in 2018, however, when West Midlands Mayor Andy Street said he was in "advanced talks" over staging a 2019 leg of the all-electric Formula E series on the old Superprix track. 
CRYSTAL PALACE (London)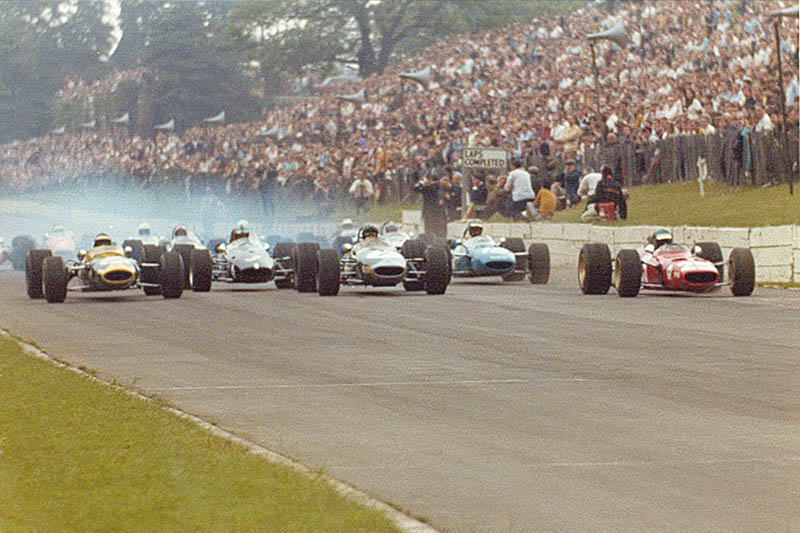 You're probably familiar with this legendary circuit without even realising it. If you've ever visited the Crystal Palace National Sports Centre, you're likely to have driven on the old race track, now turned into a public road. 
Part of the the circuit's claim to fame is that it was one of the key filming locations for 1969 flick The Italian Job, with Michael Caine famously watching a van being blown up while on the circuit's paddock area.  Crystal Palace Circuit also hosted Formula One events, albeit non-championship races. 
However, concerns about driver safety led to the track's demise. 
Racers were regularly achieving 100mph average lap times on the circuit - fast for its day - and despite improvements to the course, the plug was pulled on international meetings in 1972, and on club meets two years later in 1974. 
LONGRIDGE CIRCUIT (Lancashire)
At just half a mile in length, the Longridge Circuit was already unusual. And what made it even more so was the fact it was the only race track in the world contained inside an old quarry! 
The disused quarry was Tootle Heights, located on the Lancashire moors, about eight miles north-east of Preston. It opened to racers in 1973, and soon attracted a round of the British rallycross championship in 1976. 
But by 1980, Longridge was no more, sold to developers who eventually turned it into the Beacon Fell View Holiday Park. If you book a stay in a static caravan there today, you'll still be able to make out sections of the old track. 
AINTREE (Merseyside)
This course wasn't always just for horses. The Grand National has taken place at Aintree, north of Liverpool, since 1847. But it also has a proud history of motor sport racing. 
The three mile tarmac track was opened in 1954, and remains 'Britain's only purpose-built Grand Prix circuit - and it still exists in its entirety', according to the Aintree Circuit Club. Aintree staged the British Grand Prix in 1955, 1957, 1959, 1961 and 1962, with Stirling Moss securing his first World Championship Grand Prix victory in the 1955 event at Aintree. 
This last event went down in history as the first time a British driver had won his home Grand Prix. The full three mile track was last raced in 1964, while a shortened version was last raced in the 1980s. It now plays host to just a handful of sprint events and track days, while serving as a host for historical rallies. 
DAVIDSTOW CIRCUIT (Launceston, Cornwall)
Visit Davidstow Circuit today and you'll find a microlight flying school. But back in the 1950s, this forgotten Cornish track played host to high-stakes Formula One races. 
When RAF Davidstow Moor, a coastal command base, became inactive after World War II, the airfield was turned into a race track. Between 1954 and 1955 it welcomed three Formula 1 races, watched by a throng of thousands of spectators. These events are now considered to be the least-known Formula One races ever held, despite attracting many of Britain's top drivers. 
It should also be remembered that Davidstow provided Lotus with their first ever Fl victory - something overlooked by many historians.