Talk about party whips - here's a new guide to politicians and their famous CARS. 
While prime ministers find their driving time ruled out, many politicians are able to mix and match their motors. Following a party contest last month, there will be a new occupant of the Prime Minister's designated Jaguar XJ Sentinel. With an estimated £300,000 price tag, it's a car fit for a king – or at least new PM Boris Johnson.
But the bullet-proof Jaguar XJ Sentinel which Mr Johnson is expected to use for official business, is quite a contrast to his usual get-around – a battered Toyota Previa. Though, onlookers will be hoping Mr Johnson doesn't leave the country in a similar state to his Previa, which was recently spotted in less than pristine condition inside and out. The used motor - worth around £1,000 - could now be set for the scrapyard after its owner took the keys to Number 10.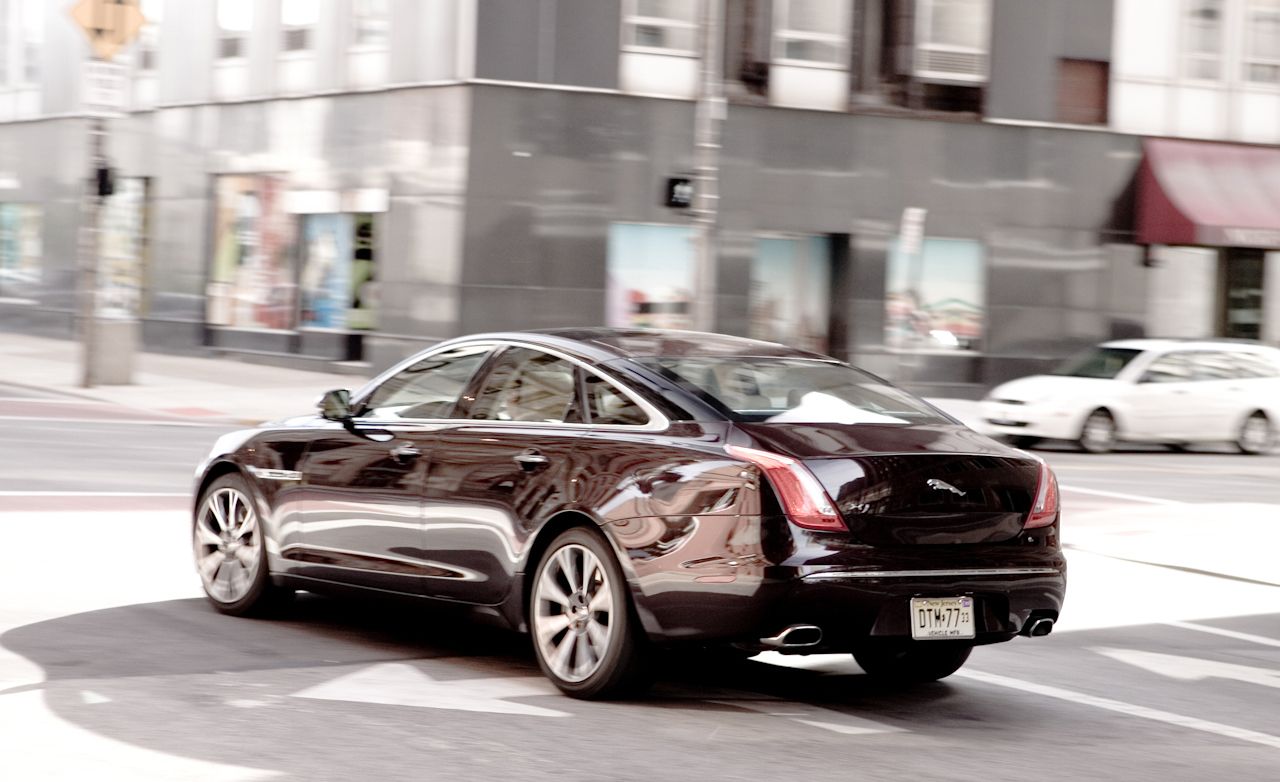 However, while some politicians like to always travel in style, others seem just as happy to get from A to B in more downmarket vehicles – and even on bikes if you're Jeremy Corbyn. 
Here leading UK vehicle leasing firm Select Car Leasing have combed the archives to find MPs and their famous runarounds. 
Director Mark Tongue said: "Most people aspire to owning a nice car. It can be seen as a reflection of how well they are doing in their job or career.
"But car's aren't just a symbol of status, they can also reflect a person's individual's personality, giving you a tantalising insight into the mind of politicians. 
"That is perhaps why the mess spotted in Boris' Toyota seems to match his unusual hairstyle, and maybe why Jacob Rees-Mogg owns a couple of vintage cars."
Gordon Brown: Vauxhall Omega (2002, £700)
Former Labour PM Gordon Brown refused to give up his Vauxhall Omega CD when he got the top job in 2007.
Mr Brown kept his Omega, which can now be snapped up for less than £1,000, for at least a further nine months after becoming PM, promising to exchange it for a Toyota Prius.
Now seen as a comfortable banger, you can pick up a 2.2 litre, 2002 plate Omega for around £700, or you'll pay £1,000 for the top spec 2.6 litre V6. 
Vince Cable: Toyota Yaris Hybrid (New £19,500)
Former Lib Dem leader Sir Vince Cable has a £19,500 new Toyota Yaris Hybrid for his get-about-town car, and also cycles. 
In a recent interview he admitted: "I travel around my constituency mostly on a bike, and I only really use it (the Yaris) on long journeys and to my wife Rachel's New Forest cottage."
Vince's first car was a VW Beetle, and his other motors have been a VW Dormobile, a second-hand Mini Clubman estate, Ford Sierra and Vauxhall Astra.
David Cameron: Honda CR-V (2010, £6,000)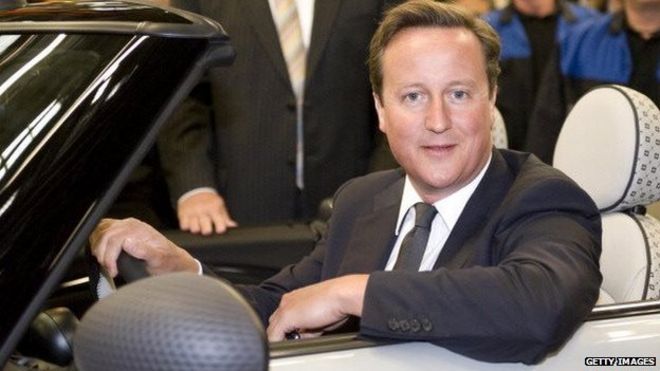 Conservative PM David Cameron admitted to missing his old Honda CR-V – sold new from £25,000 - on entering Downing Street in 2010. Speaking in 2011 he said: "I am the proud owner of a Honda CRV. The only thing I don't like about my job is that I am not allowed to drive any more. This beautiful machine sitting outside Downing Street, and I've not been in it for nine months."
If you too think the CR-V is a beautiful machine, a 2010 model can be yours for around £6,000T with 2.2 diesel engine or 2.0 petrol mill. 
Ed Milliband: Ford Focus (2009, £2,500)
Former Labour leader Ed Miliband found sanctuary from the Commons by getting behind the wheel of a blue Ford Focus, priced around £18,000 new, or less than £2,500 for a used model.
If you want to emulate Ed go for the 2.0 petrol engine, which has almost 250 bhp to play with. 
Winston Churchill: Daimler DB18 Drophead Coupe (1939, £232,520).
Looking at the list of cars so far it's more Arthur Daley than Aston Martin when it comes to the motoring choices of Britain's politicians.
But wartime PM Sir Winston Churchill was loaned a Daimler DB18 Drophead Coupe, the only surviving model of eight built in 1939, for campaigning in the 1940s.In 2016, the car used by him in 1944 and 1949 sold at auction for £232,520.
Clement Attlee: Humber Pullman (1934, £35,000)
Labour Prime Minister Clement Attlee famously beat Churchill to the top job in the 1945 General Election. 
And he did much of his campaigning while driving his trademark Humber Pullman, or a Hillman Minx at other times.
Today, a second-hand Pullman from the mid 1930s will set you back a cool £35,000, while a 1950s Hillman Minx is priced at around £5,000. 
Margaret Thatcher: Rover 827 (1989, £1,500)
Two years ago, newly-released private papers revealed Margaret Thatcher, Tory PM from 1979 to 1990, secretly practiced her driving skills in a new Rover 827 at her country retreat Chequers.
The sessions were arranged by aids worried that she might crash during a public test drive of the model, which fetch around £1,500 today, in 1986.
While in office, she used the official prime ministerial car, a 3.5-litre V8 engine Rover P5B saloon, the same model also favoured by PMs Sir Edward Heath, James Callaghan and Harold Wilson.
Alan Clark: Jaguar SS100 (1938, £750,000). 
The late former Conservative MP Alan Clark, known for his love of cars, owned a Jaguar SS100, which he often used to get to and from the House of Commons.
Produced between 1936 and 1940, the car sold new for £445. 
But today prices of the SS100 have skyrocketed. Most cars for sale are listed as 'price on application', while others are listed for three quarters of a million pounds. 
Jacob Rees-Mogg: 1936, Derby Bentley (£100,000)
At last year's annual Conservative Summer Party in Fulham, West London, there was a series of auctions aimed at raising funds. 
And Mr Rees-Mogg auctioned off a ride around Somerset, with him at the wheel, in his vintage 1936 3.5-litre Derby Bentley.
That's a car worth between £100,000 and £180,000 on the used market. 
Meanwhile the Cabinet member also owns a 1968 T-Series Bentley, worth around £16,000. 
John Prescott: Jaguar XJS (1994, £7,000)
No list of politicians and cars is complete without mention of John 'Two Jags' Prescott. The former Labour Deputy Prime Minister famously had one luxury Jaguar in his Hull consistency and a second in London.
One of those cars was a late Nineties Jaguar XJ8, worth around £5,000. 
But in 2014, Prescott actually sold his Jaguar XJS. 
In a newspaper column, he wrote: "This week China announced that it plans to take six million cars off the road. The reason? Smog. 31% of the air pollution in Beijing comes from vehicle exhaust fumes.
"It made me think, why do I still have two cars? I have one Jag in London and another in Hull.
"So I've decided to do my bit for the environment and follow the Chinese example." He advertised his 'lovely' 4.0 Sports Coupe, with 97,000 miles on the clock, for £7,000.