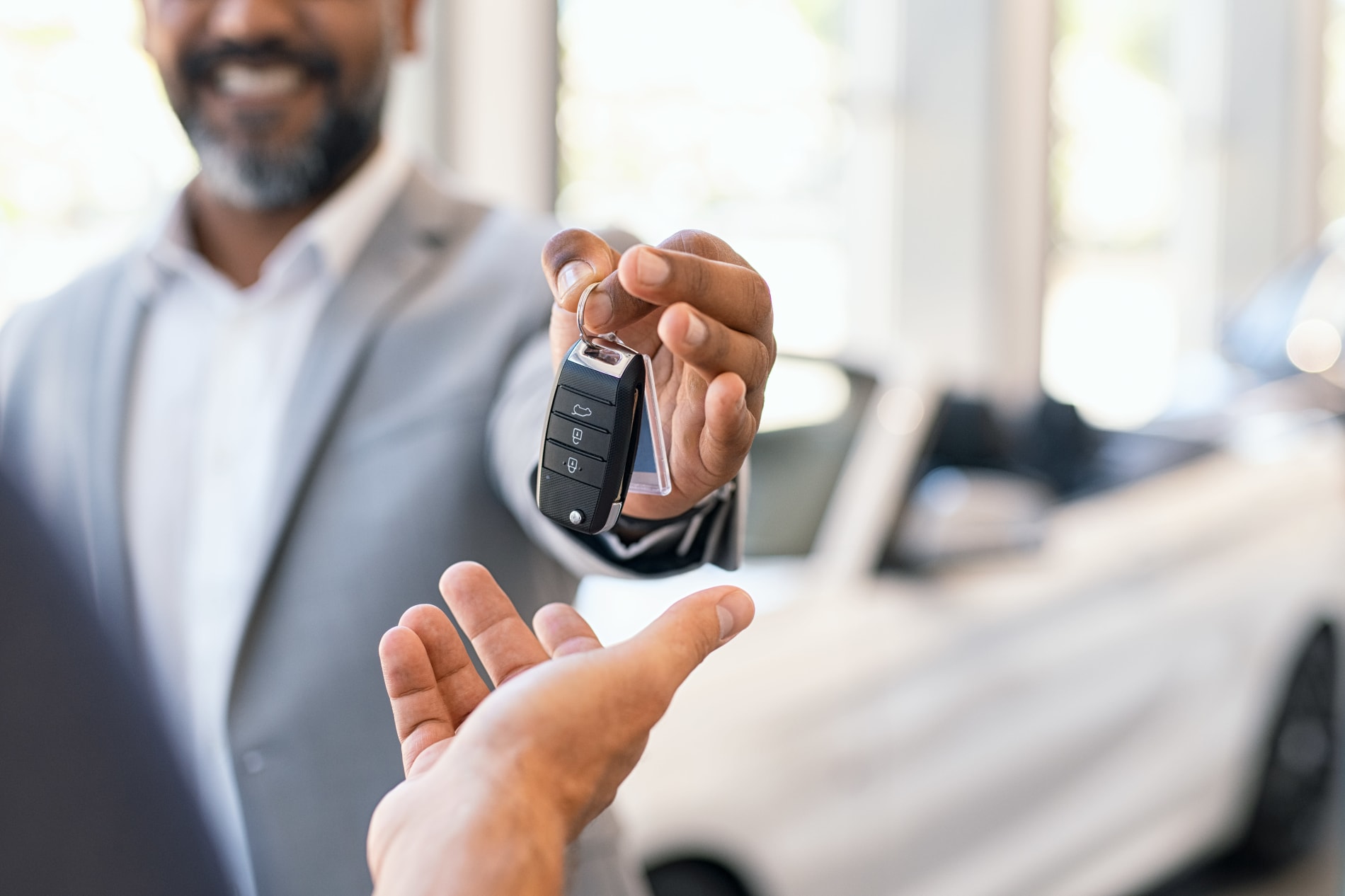 What Happens on Delivery Day?
So, it's delivery day - and you're no doubt excited to finally get your hands on your shiny new lease car. But you might also be slightly nervous about the handover process, particularly if you've never taken delivery of a lease car before.

Well, worry not - we're here to guide you through the entire process.

How Does the Handover Work?
Ahead of the delivery day, you'll have been given a delivery date. And the great news is that Select Car Leasing will bring the car direct to you at either:
Your home address
Your work location
It's important to stress that it's crucial you take your time during the handover process and don't rush it. And with that in mind, you might want to book the day off work completely so you can really focus on what's going on, and also so that it doesn't impact on your working day.
The delivery driver will always try to get in touch before they arrive at your location. So do keep an eye out for a call from an unknown number.
And you can expect the handover process to take roughly an hour. That might sound like a long time, but it's worth it to ensure everything runs smoothly.
What Do I Need To Check For When My Vehicle Arrives?
Check Registration

Check the registration number is correct - is this the vehicle you ordered?

Inspect Condition

Inspect the condition of the car inside and out for any scratches of imperfections. If it's not in pristine condition, you need to alert the delivery driver before you sign any handover documents, otherwise these defects become your responsibility.

Check Exterior

Check the paintwork, glass, mirrors, and wheels.

Check Interior

Check for any scuffs, rips, stains or tears in the interior.

Check Extras

Ensure you have the handbook, locking wheel nuts, tyre repair kit or spare tyre (if it comes with one) and also two sets of keys.
It is vitally important and your responsibility that you check over the vehicle before signing the delivery note. Select Car Leasing will not be held responsible for any issues after delivery so please ensure the vehicle is checked over thoroughly'
Once you're happy with everything, you'll then sign the delivery note to confirm you're happy to take receipt of the lease car. It's then yours to enjoy, so take it for a spin!
However if you're not happy and don't want to take receipt of the car, do not sign the forms. Instead, call us immediately on 0118 920 5130.
*Please note that we are an introducing broker who rely on 3rd party dealers to provide a service to deliver vehicles on behalf of Select Car Leasing. As such there are elements of the delivery service that are outside of our control. In many cases the dealers are chosen by the finance provider. Where the dealer is not chosen by the funder, we have identified dealers from a reputable network of UK dealers.
If you're confused or unsure about any aspect of leasing a car, give the Select Car Leasing team a call on 0118 920 5130.
Special Offers
Browse our special offers on every type of body style available
Learn More