Business Car Leasing Explained
Whether you're considering a new business vehicle for yourself, fleet solutions for your company or even opting out of a salary sacrifice car scheme, business van and car leasing from Select provides all UK companies with unrivalled car lease and business contract hire solutions, from sole traders and partnerships right through to the largest businesses and corporations.
Business Car Leasing Explained
Select are the industry's business vehicle leasing experts.
We provide market-leading guidance and support for your next car or van, whatever your business or trade. Providing our customers with the best company car tax allowance options, we have access to all leading makes and models of cars and commercial vehicles.
Tax efficient and with minimal capital expenditure for any organisation, take a look below at some of the key benefits to leasing business vehicles.
Fixed Monthly Payment
Leasing offers fixed cost motoring, which improves cash flow and offers peace of mind for business users

Minimal Capital Expenditure
With low monthly rentals and low initial outlay leasing offers minimal capital expenditure for businesses looking to drive new vehicles

No Depreciation Risk
Most cars lose between 50-60% of their value during the first three years, however, by leasing the risk is taken on by the vehicle funder

Cost Effective
Over the same period, car leasing is usually the most effective option to drive a brand new car or van

Simply hand back the keys
Avoid the hassle and disappointment that comes with selling your vehicle privately. Simply hand back the keys and lease again
Drive a new car regularly
As most leases only last a few years you can drive a new car regularly, benefiting from an ever improving standard spec and safety

VAT recoverable
100% of VAT is recoverable if the vehicle is solely for business use, or 50% if the car has some private usage

Full Warranty
All vehicles come with a full manufacturers' warranty, and will normally cover the full period of your lease, for peace of mind
What Is Business Contract Hire?
Business contract hire is a form of vehicle leasing that is most suitable for business owners, sole traders, partnerships and limited companies.
Business contract hire is also known more simply as 'contract hire' or 'business car leasing' All of these terms are interchangeable.
Much like personal contract hire (aka personal car leasing), with business contract hire you will pay for the use of the vehicle over a period of either 24, 36, or 48 months.
The process is very simple - you choose your vehicle online, speak to one of our friendly leasing consultants and when ready your vehicle is simply delivered to your door.
At the end of your contract you simply return the vehicle to the finance company, just as you do with personal car leasing.
Business contract hire allows you to change your car regularly and avoid the risk of vehicle depreciation, giving you peace of mind motoring.
Watch our simple and informative video to help you understand everything about the benefits of business car leasing.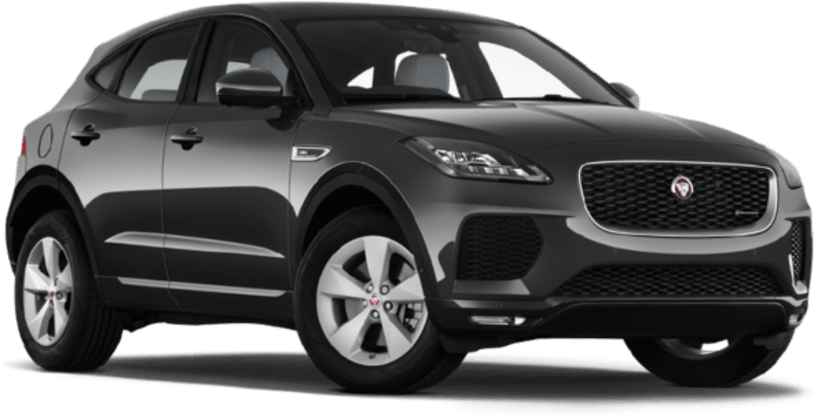 What is Lease Purchase?
Business lease purchase is another finance option that works best for those looking to buy the vehicle at the end of the contract.
Typically a business lease purchase is a series of low monthly rentals over the term followed by a balloon payment.
This balloon payment is in order to buy the vehicle at the end of the agreement and will be based on how much the vehicle is worth.
Helpful questions about business car leasing
Business car leasing, sometimes known as business contract hire, is a method of car finance where you pay a simple fixed monthly payment for the use of vehicle(s) over an agreed period of time, most commonly 2-4 years. In simple terms, a business car lease is one of the most affordable ways for you and your employees to drive a brand new car, helping you put your company's money to best use.
With fixed monthly fees and no unforeseen hidden extras, business car leasing allows you better control over your business's automotive outgoings. Financing your vehicles through a business car lease helps by freeing up your business capital for other projects, whether that be additional employees, offices, new technology or machinery. You also avoid the responsibility of vehicle depreciation, you can claim lease payments as well as VAT costs too. Furthermore, your staff are always driving the latest vehicles, helping both the company's brand image and by driving new you are also ensuring your employees are in the most technologically advanced and safest vehicles.
Businesses of all shapes and sizes can take a business car lease, including sole traders, partnerships, limited liability and public limited companies, as well as charities. Alongside a credit check, you simply need to be currently trading and demonstrate suitable income and/or profit level.
If the car is used only for business, you can recover up to 100% of the VAT. If there's some private use, 50% can still be reclaimed, and the same goes for servicing costs, fuel, or your mileage.
With business leasing you only pay for the depreciation of the vehicle, allowing you to avoid the larger initial sum required if you're buying outright or the outstanding end of agreement costs and hassle associated with alternative finance methods such as personal contract purchase (PCP). Business leasing also puts more premium vehicles within the reach of many more drivers, as, relatively speaking, these vehicles often command highly affordable monthly fees. At the end of your contract, you can avoid the hassle of selling an old model or fleet – instead you simply hand back the keys and take a new lease.
A business car lease deal includes things such as road tax, breakdown cover, manufacturer's warranty and free UK delivery to your door. Maintenance packages can be easily added to all contracts for an additional fee, providing coverage and peace of mind on things like servicing, minor damage, scuffs as well as minor dents.
Want to know more? View all of our business car leasing offers today