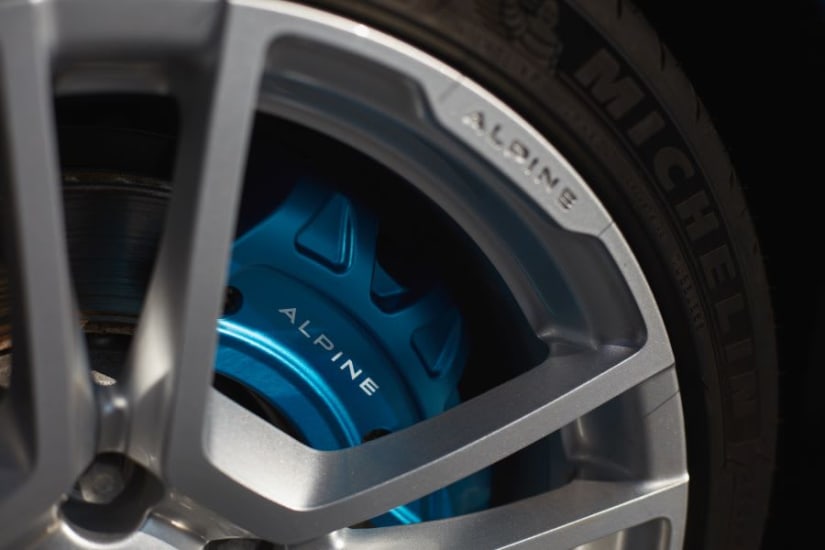 Want to know more about an Alpine lease?
Find the right car for you with our wide range of completely independent and informative car reviews. Select's in-depth vehicle reviews give you the lowdown on the latest car models and new releases from all the UK's leading vehicle manufacturers.

Your Complete Guide To Car Leasing
In simple terms, leasing is the single most cost-effective and hassle free method of driving a brand-new car, and with Select Car Leasing you can be sure that you are in safe hands.
Alpine Frequently Asked Questions
If you're in the market for a lightweight, powerful and fast two-seat sports car - and you seek an alternative to the popular Audi TT, Porsche Cayman or Toyota GR Supra- the breathtaking Alpine A110 makes for a tantalising lease. Alpine is a subsidiary of parent company Renault and which was resurrected in 2017, to great fanfare.
There's a base A110 coupe, a sportier A110 S variant and an A110 GT grand tourer. And whichever model you choose, Alpine says you can experience the 'original thrill' of a marque that's synonymous with motorsport and which counts the mountain roads of the Alps as its true playground.
There's just one model in the Alpine range - the A110. But there are then distinct variations of this model. Alongside the base 249 hp standard A110, you can also enjoy the 300 hp A110 GT, which marries performance with everyday, long journey comfort, as well as the top-of-the-range A110 S, which has a unique sports chassis as well as further performance tweaks and which can sprint from 0-62mph in just 4.2 seconds.
The Alpine A110 hasn't yet been crash tested by safety assessors Euro NCAP. But parent firm Renault has a strong reputation for safety and there are a host of sophisticated driver aids that come as standard even on base A110 models. They include cruise control, brake assist and hill start assist.
The most affordable Alpine to lease is the base A110 - while more expensive 'GT' and 'S' variants sit above it. While the A110 is entry level, it's far from being 'budget'.
You'll find sporty bucket seats in the well-appointed cabin, as well as a fully-connected infotainment system with colour touchscreen. Weighing just 1,100 kg, the Alpine A110 also lets you experience some of the most dynamic handling in the segment.
Leasing an Alpine A110 is comparable in cost to leasing the Toyota GR Supra or the Porsche Cayman, and offers similar levels of performance and enjoyment.
The top-of-the-range A110 S is a particularly potent package, coming with power of 300hp, a unique sports exhaust system, Brembo brakes, and recalibrated anti-roll bars and springs for peak handling abilities.

Don't just take our word for it. We're rated at 4.9/5 on independent reviews website Trustpilot from over
28,222
genuine customer reviews
I contact select car leasing after I had seen a particular deal that looked to be in stock and the price was competitive. I was able to find out that the car was indeed in stock (always worth checking) in particular colours and in the country too which meant we were able to take delivery of the car in around 3 weeks which was great as we needed it as soon as possible.
Ross Hamilton, the agent who looked after the whole process was incredibly professional and communicated really well to ensure that I was kept up to date. Even when my delivery was delayed due to the car having some damage, he ensured that I was kept informed, and helped me to get Mercedes to supply a hire car.
First class from start to finish. Adam understood our requirements and worked hard to accommodate in a very difficult climate. Highly recommended!