Porsche 911 Lease
The 911 is one of the world's most successful and treasured high-performance sports car, comes in two bodystyles; 911 coupe and 911 convertible. Originally arriving in 1963, the 911 is a sleek car that oozes prestige and is bags of fun for the driver. With inspiration from Porsche's motor sport and rally models, the 911 is a stunning vehicle in every regard.
Read more
Price match guaranteed
Industry leading competitive rates
Porsche quality product
Brand new cars delivered to your door
Cover your service costs
Full maintenance plans available
Expert leasing consultants
rated on TrustPilot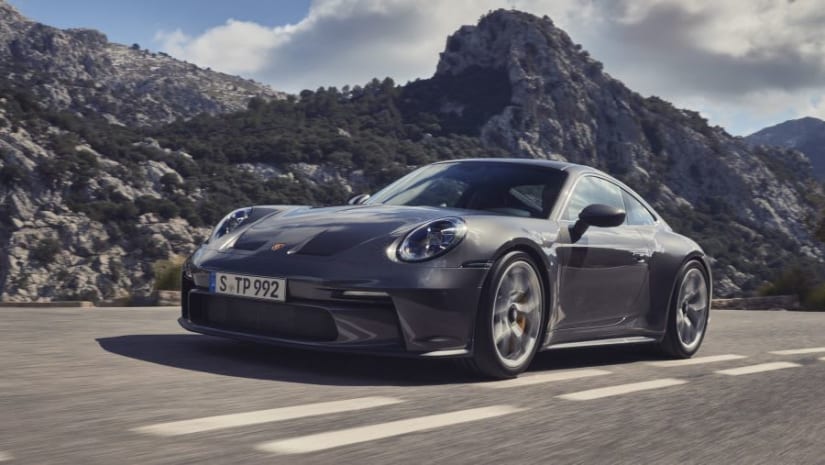 Want to know more about a Porsche 911 lease?
Cementing itself firmly as the sports car by which all sports cars should measure themselves, the Porsche 911 is the undisputed king. With high performance, plenty of equipment, and a tonne of contemporary features, the much-loved model has received a huge upgrade.

Your Complete Guide To Car Leasing
In simple terms, leasing is the single most cost-effective and hassle free method of driving a brand-new car, and with Select Car Leasing you can be sure that you are in safe hands.
Porsche 911 Frequently Asked Questions
If you want an ultimate sports car, the Porsche 911 could be for you. But if you are reluctant to spend that much money, leasing could save you a lot. It is on the increase all the time in the United Kingdom. But, spreading your payments out monthly throughout your agreement could enable you to get a lot more bang for your buck. In addition, headaches over depreciation become a thing of the past as we sort that out when you return the 911 at the end of your lease.
There are many different variants of the Porsche 911, with trims available for each of them, and your choice will have a bearing on the final price. But, thanks to a wide variety of possibilities, there should be an option to suit your monthly budget. In addition, we have excellent connections with the automotive industry, meaning we're perfectly positioned to negotiate savings on the cars we source. And we pass the discounts on to you, giving you more value for money. Please look around to see our latest exclusive offers and special deals, which are available nationwide.
When you get behind the wheel of a Porsche 911, you will be getting an excellent, superbly designed sports car that's at the zenith of German automotive engineering. With vast amounts of power, stylish looks, and a premium interior, you can expect the best of what Porsche offers with this iconic flagship car, customised to your tastes. You will also get a host of driver assistance systems to keep you and your passengers safe. Please take a look around our website to learn more about what each variant of the Porsche 911 offers.
The Porsche 911 includes many different safety features. Although the European New Car Assessment Programme (Euro NCAP), which rigorously tests most cars, hasn't assessed the Porsche, the German manufacturer has invested a lot of money in this area. Therefore, you can be assured it's more than up to the job of protecting you in the event of a collision. In addition, while Porsches are designed for performance over practicality, there is still enough room in the back for two children. Plus, you get a small amount of boot space at the front in this rear-engine car.
There are many different variants of the 911, including coupes and cabriolet models, amongst others. And there are a lot of optional extras you can add to personalise your car to make it unique to you. Thankfully, there is so much choice that this should mean there's a variant to suit your budget. The good news is that even entry-level models come very well equipped as standard and are just as luxurious, even if they're less powerful. If maximum performance is a must-have to meet your needs, then models that are higher up may appeal even more.

Don't just take our word for it. We're rated at 4.9/5 on independent reviews website Trustpilot from over
28,222
genuine customer reviews
I've leased 2 cars now with Select Car Leasing, both times I've found them to be the best for value for money. Their representatives keep you advised every step of the way and nothing is too much trouble for them.
Jacob Brambini has been a fantastic support throughout the process of finding the right vehicle. Thanks again.
Excellent customer service and they really helped me find the best deal for my Mercedes. Definitely recommend them as a one stop shop to find the best deals. My car even arrived before the expected delivery date!!!