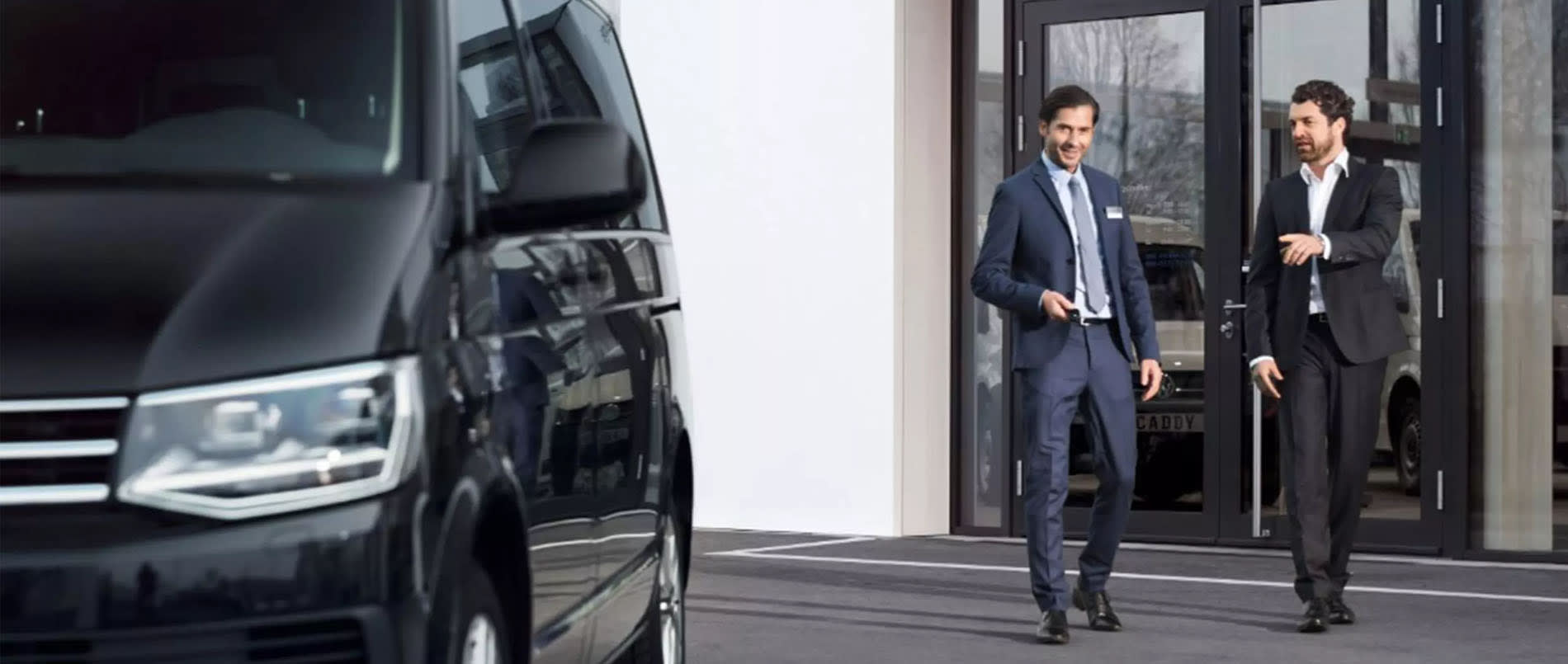 Van Leasing Explained
More and more people and businesses now lease rather than buy their van or van fleet. In 2021, nearly 900,000 (or 1 in 5) vans on UK roads are lease vehicles, highlighting the sheer popularity of leasing in the UK today!
What Is Van Leasing? Flexibility, Choice And Freedom
Van leasing is like renting, in that you're using a particular van, for an agreed length of time (usually between 2 to 5 years), for a set fee.

You have complete choice over make, model and specifications, including features such as colour and trim. The contract is tailored to your needs in terms of the annual mileage, length of contract and how you'd like initial and subsequent payments structured.

At the end of the contract, the van is simply returned, checked over, and payments cease, leaving you to take another lease, should you wish to. It really is that easy.
The cost of the van lease is based on several factors
Manufacturer's recommended on-the-road vehicle price
The van's end-of-lease estimated or 'residual' value
The estimated annual mileage
The length of the lease
The admin fee
Business Van Leasing. Peace Of Mind, Real Business Benefits
Business van leasing is when a van is leased and either used solely for business purposes or for a mix of business and personal. The van is leased in the name of one of the following business entities:
A sole trader/self-employed person
A Limited Liability Company
A Public Limited Company (PLC)
A Limited Liability Partnership (LLP)
A charity, Embassy, Local or Government Authority
Business van leasing offers businesses a whole host of excellent benefits over buying a commercial vehicle. These include minimal capital expenditure, fixed monthly outgoings, great tax advantages and balance sheet benefits, as well as no depreciation risk. Plus of course, you and your employees get to drive a brand-new, fully warrantied vehicle, and at the end of the lease you just hand back the keys. It couldn't be simpler!
Who Is Eligible For A Van Lease? Well... Most People!
While the criteria differs depending on whether you're leasing as an individual or as a business, don't worry, our expert van leasing consultants will guide you through the process.
Business Van Leasing
Eligibility Criteria
Regardless of size, your business may be eligible for business van leasing if it is one or more of the following entities:
A sole trader/self-employed person
A Limited Liability Company (LTD)
A Public Limited Company (PLC)
A Limited Liability Partnership (LLP)
A Charity, Embassy, Local or Government Authority
Other businesses may also be eligible, depending upon circumstances.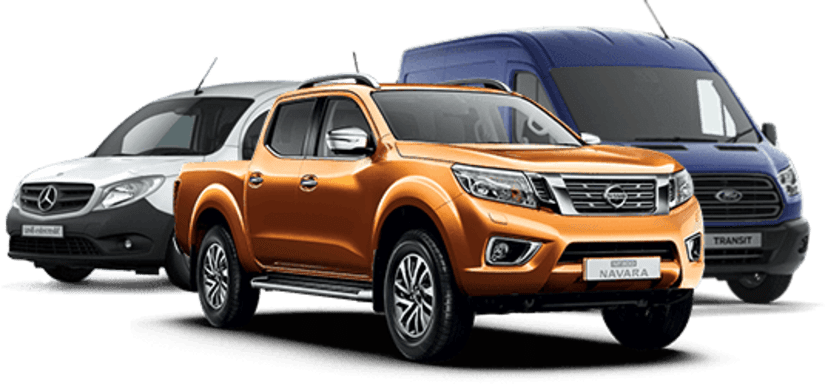 Business Van Leasing
Things To Consider
Your business must be currently trading, have a suitable income and profit level (assessed during the application process), plus be able to provide the following:
Your business details (name, address, etc.)
The personal details of the director or business owner
Your business bank details (bank name, account number, sort code)
Business applications undergo a credit check to assess credit strength and risk status, however this is often a relatively quick, easy process.
In some circumstances - for example if your business is new or has been declined for credit - we may also require one or more of the following:

3 months of recent business bank account statements
VAT returns (if applicable)
A director's guarantee/personal guarantee
Year-end financial accounts
Personal Van Leasing. The Business And Lifestyle Option
Personal van leasing is a contract taken out by an individual, rather than by a business or company. The vehicle is used either solely for personal purposes, or for a mix of business and private use.
As well as being great for purely private purposes, a personal lease can also be a great solution, both for new businesses who don't have all of the required documents to obtain a business lease, as well as for businesses who for other reasons are currently ineligible for a business lease contract.
Whatever the reason, the great news is that if you do find you aren't able to get a business van lease, a personal lease will still provide you with a brand-new van, at an incredibly affordable set monthly fee, as well as the opportunity to claim back tax if you're a taxpayer, plus the vehicle can also be being used for business purposes beyond simply commuting to/from work.
Personal Van Leasing
Eligibility Criteria
Personal leasing is a great option for those looking for a van for purely personal usage, however it can also be ideal for businesses who find they don't meet the criteria for a business lease contract.
The good news is that if you don't qualify for a business lease, you're still likely to be able to get a personal lease in your own name.
With personal van leasing, your application is a non-business application, but you will need to meet the following criteria:
Be over 18 years old
Hold a full UK Drivers Licence (registered at your current address)

Provide a minimum of 3 years address history

Provide a minimum of 3 years employment/education history

Have a regular, secure income
Be on the electoral role at your current address

Not have been declared bankrupt, nor have CCJs or IVAs against your name

Be successful with your credit application
Personal Leasing
Things To Consider
As with business leasing, part of the personal lease application process requires you to satisfy a personal credit check to assess your credit strength and risk status.
Finance companies make their decision on whether to offer finance to a customer based on their past and present financial circumstances, so it's obviously easier to lease a vehicle if you have a healthy credit status.
If you have a poor credit rating however, don't worry too much as you may still be able to lease using a funder who specialises in helping those with poorer credit history, including those who have recently moved to the UK to take up employment.
What Is The Process For Leasing A Van? Our 6 Step Journey
Choose your van

We have every leading make and model, with many optional extras, enabling you to tailor your vehicle to your individual needs. Visit our market-leading van website to see all the latest special offers and deals.

Place your order

Once your credit is approved, your vehicle will be ordered by our dedicated specialist van leasing consultants.

Sign documents

You'll then be sent a number of important documents, which you'll need to sign and return, all through our easy-to-use customer portal.

Take delivery of the vehicle

Whether you've chosen a van that's in stock or one that's a factory order and built to your specification, we'll keep you informed with regular updates every step of the way.

Enjoy your van

Enjoy your van, knowing we'll be on hand if you need help with anything.

Choose your next van

Before the end of your lease, we'll be in touch with plenty of time to spare, giving you ample opportunity to select and order your next new vehicle should you wish to lease again.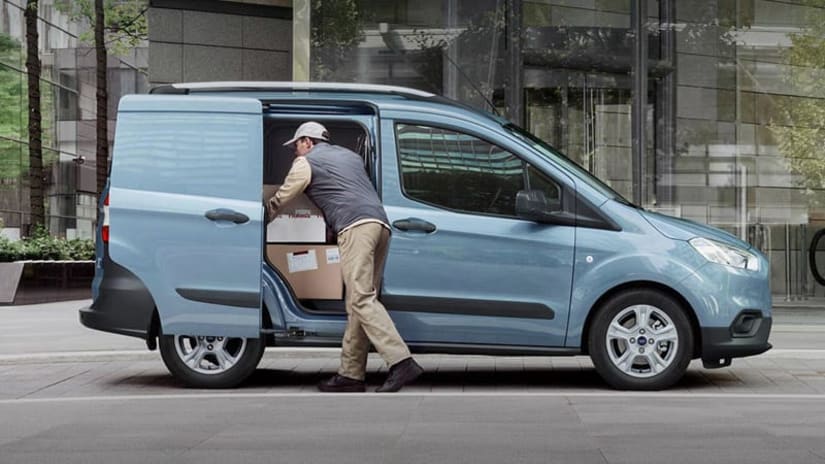 What Else Is Included In Your Van Lease? Everything You Need!
We've got van leasing covered from every angle
If you're thinking about leasing a van or pickup, we have a collection of informative guides on all aspects of vans and commercial vehicles to make the process as simple as possible.
Where To Next?
Select Van Leasing are one of the UK's largest independent specialists for van and car leasing. Whether you are looking for more information on leasing, electric vehicles or looking for special offers - here's some links to help you get to the right place!
Van & Pickup Special Offers
Browse our special offers on vans, pickups and commercial vehicles
Learn more
Van Leasing Specialists
At Select Van Leasing, we pride ourselves on both our specialist van knowledge and our fantastic van special deals that combined, ensure that you'll find the perfect van lease to suit your needs and budget.