End Of Lease Inspection Service
The return of your vehicle at the end of it's lease can be worrying as it is often reported that the BVRLA 'fair wear and tear' handbook is difficult to understand, resulting in unexpected charges.
To help you with your vehicle return, Select car leasing have partnered with Rapid Repair Network Inspection services' whom provide a specialist vehicle inspection service designed to highlight anything that needs addressing to avoid charges and detail what is within fair wear and tear guidelines.
How does it work?
The inspection service is effectively a 'live' BVRLA inspection report, conducted by an industry trained inspection agent at a location of your choice.
The inspection ideally takes place 6-8 weeks before your vehicle is due to be returned so there is time to address anything highlighted on the inspection report supplied to you.
In addition and if required, recommended companies can be introduced that can offer you cost effective solutions to anything that requires attention.
The inspection will give you the knowledge to control and address anything on the report before the vehicle is returned thus avoiding any unexpected charges.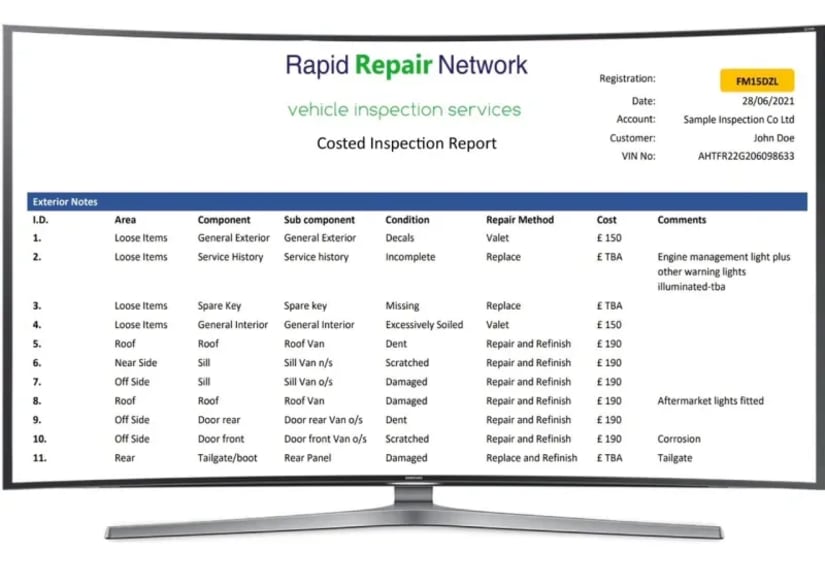 The cost of the inspection is £99.00. This is fully inclusive.