Unfortunately your search didn't return any cars. There's lots of great ways to search for a new car on Select. Simply amend your filters or use the top navigation bar to find your perfect deal.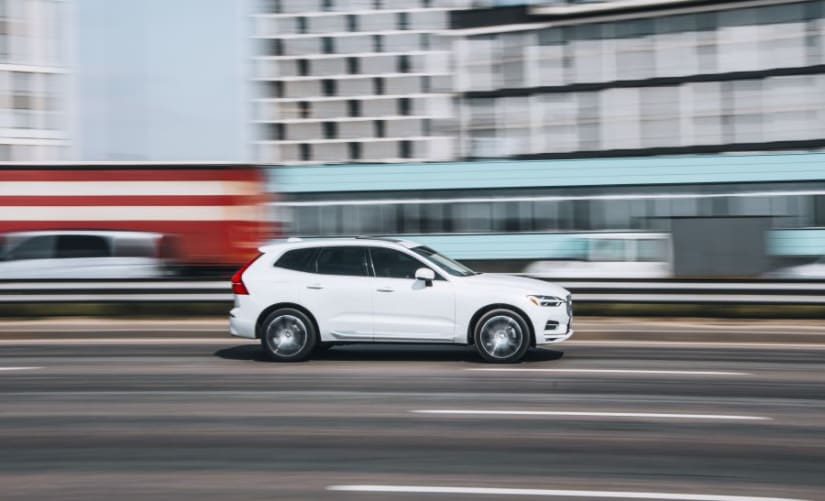 Want to know more about a Volvo XC60 lease?
Powerful, economical, sustainable and safe. The XC60 could be the perfect all-rounder.

Volvo's XC60 has something of a split personality, with sensible plug-in hybrid options alongside Polestar-engineered performance models. Underneath it all, it's a chunky SUV that will carry your family, the dog and a chunk of furniture around the countryside without a problem.

Your Complete Guide To Car Leasing
In simple terms, leasing is the single most cost-effective and hassle free method of driving a brand-new car, and with Select Car Leasing you can be sure that you are in safe hands.
Volvo XC60 Frequently Asked Questions
Car leasing is becoming ever more popular in the UK because it makes driving desirable new models such as the Volvo XC60 easier and more affordable. The fixed and wallet-friendly monthly payments take all the hassle out of motoring, as well as reducing the need to worry about costly down payments. It also allows you to plan your finances more effectively. And because every Volvo is packed with cutting-edge safety systems and driver assistance technology, you know you're driving a classy, premium SUV that will look after you and your family.

A wide range of Volvo XC60 leasing deals are available, and that means you can find a version and an agreement that suits both your lifestyle and your budget. No matter whether you want your XC60 to be an efficient, eco-friendly family car or a sportier and more luxurious way of travelling, there's a deal to suit you. Better still, Select Car Leasing has links with some of the biggest names in the car industry, which allows us to offer some of the UK's most competitive car leasing deals and a range of special deals. Take a look at our selection of Volvo XC60 lease deals to find the agreement that's best for you.

The Volvo XC60 is well known for its style, safety and comfort, but that's not all you get when you lease an XC60. There's also an incredible amount of on-board technology and you get plenty of interior space. And that's before we even mention the vast amount of space on board for your family and luggage. But the highlight has to be the impeccable safety credentials, which give you the peace of mind that comes with one of the safest new cars on the market. If you're wondering which trim level will work best for you, take a look at the model description at the top of this page.

Volvo is famed for its safety, and the XC60 is no different. An XC60 lease will put you behind the wheel of a car that's packed with safety systems, which gave it a top-end five-star rating when it was subjected to the thorough European New Car Assessment Programme (Euro NCAP) crash test process. The car scored particularly strongly for protection of occupants, making it a great choice for families, and there's loads of safety tech to prevent accidents happening in the first place. And all that equipment is packed into a roomy premium SUV that has ample space for passengers and their luggage.

Leasing a Volvo XC60 gives you a choice of numerous trim levels and engines, with a trim level that offers unassuming Scandinavian cool, one that gives the car a sporty edge and one that packs the car with luxury features. Once you've picked your trim level, you get to choose from a wide range of electrically assisted petrol and diesel engines that offer you the opportunity to pick a model that suits your requirements in terms of performance, economy or emissions.


Don't just take our word for it. We're rated at 4.9/5 on independent reviews website Trustpilot from over
27,533
genuine customer reviews
The team were great and went above and beyond to find a van during this mad time where there seems to be no stock. Did everything to find a solution that fit within our budget and they were honest, open and super helpful. Great service.
I would definitely use Select again and recommend them. Shane certainly pulled out all the stops and put up well with my persistent badgering. Thank you Shane
Great service throughout! Through the whole process I found Dan Hudson to be very helpful, professional and friendly. It was very easy to place the order for the exact car I wanted. Dan kept me updated with progress and explained what was happening throughout. Definitely recommend for an easy, straight forward way of getting the car you want!